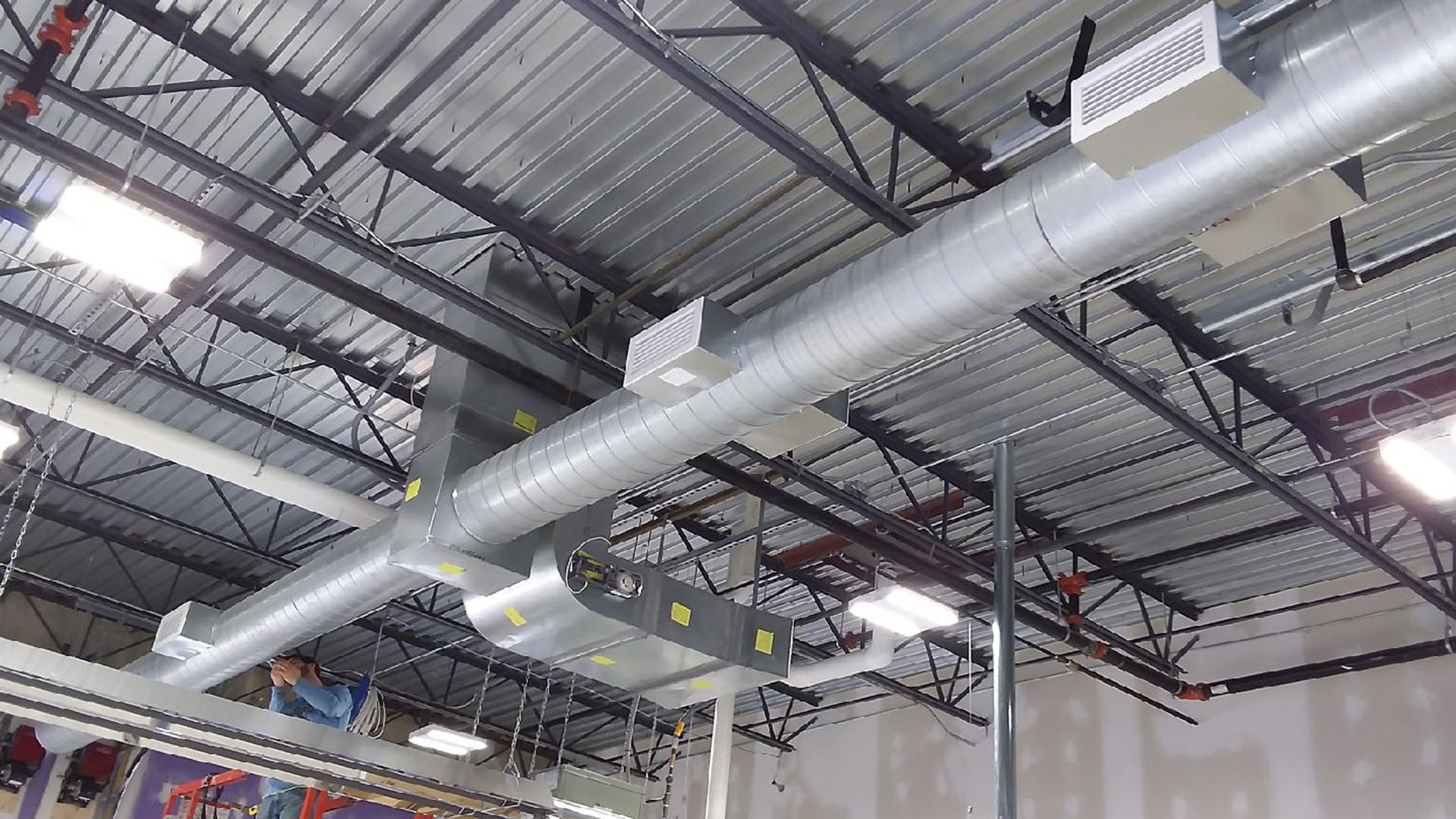 Our sheet metal fabrication shop is equipped with the latest in both digital and manual fabrication tools, including a plasma table, coil line, and spiral duct machine. These machines, combined with our team's experience and state-of-the-art fabrication software, allow us to manufacture any HVAC product on-site.
Spiral Duct Design & Manufacturing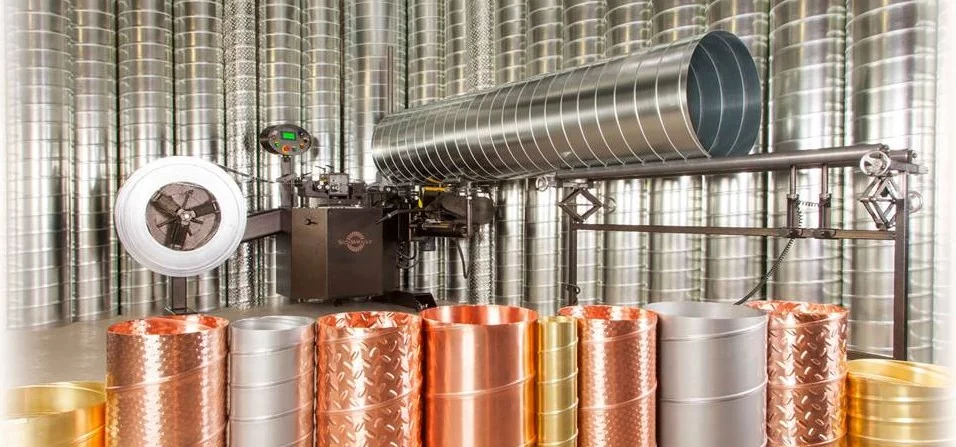 With open concept ceilings being the norm in new construction today, why not add some sizzle to the decor. PorAir Solutions offers the ability to include and accent the ductwork into the overall design. If it's an industrial look, we offer our diamond plate pattern. If you are looking for a more elegant pattern, we offer our Nubbin pattern. Either way, it will bring a whole new concept to the decor. It is great for restaurants, pubs, automotive and bike shops, mall outlets, showrooms, or wherever a low-pressure air system is required. Round patterned diameter sizes start at 10″ through to 40″.
Examples